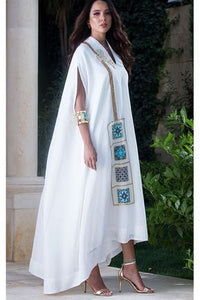 This dress is originally hand made.
It is perfect for all your African themed events.
If you want to stand out as the lady of the day, this is for you.
It is for all your important occasions such as weddings, prom, dinner, parties, photoshoots, dates, church, and more.

The fabric used for this clothing is 100% cotton African print.
The style is made to fit your unique body type.
The sewing is of high quality, very detailed and professionally made.
|SIZES| request your size with a direct message |
The US numeric sizes available are 00, 0, 1, 2, 3, 4, 5, 6, 7, 8, 9, 10, 11, 12 ,13, 14, 15, 16, 14, 15, 16, 17, 18, 19, 20, 21, 22, 23, 24, 25, 26.
We satisfy all order sizes, petit sizes, misses, plus sizes. Which means we have XS, S, M, L, XL, XXL, XXXL sizes available
All you need to do is tell us your dress size or send us your measurement.
Please send us a message during checkout for your preferred SIZE and other VARIATIONS regarding color and fabric choice.
|MEASUREMENT| submit your measurement in inches |
Height: 
Bust: 
Waist: 
Hips: 
Sleeve length: 
Around arm: 
Dress length: 
Shoulder to nipple: 
Shoulder to waist: 
Shoulder to knee: 
Neck: 
The dress is custom made. We usually recommend that you accompany your order with accurate body measurements. Our items are made to order.

You can request this African dress in any color of your choice and we will fulfill your order with a different fabric that meets your color choice.
You can request a bulk purchase for your wedding and other events.
You can request a wholesale order to satisfy your needs.
|PROCESSING & SHIPPING| we ship with DHL Express |
This item has 5 - 7 days processing time. After the dress is shipped, it is delivered within 5 - 7 days worldwide. If you want a RUSH ORDER or EXPEDITED SHIPPING please send us a conversation.
All our items are best priced for their quality, giving value for money.
All our items have super fast shipping and reach you in a few days.
Order your piece NOW!!!
Imagine if you could be satisfied and content with your purchase. That can very much be your reality with the White African Clothing for Women. Dashiki Long Dress. Women's Clothing. Maxi. Boubou. Ankara. Kitenge.

Inventory Last Updated: Dec 11, 2023